The two kittens from the foster pet home in Riga, Latvia has received an amazing package from all the kind helpers of Animals Life NET. It included loads of canned food, some dry food, and even some great toys!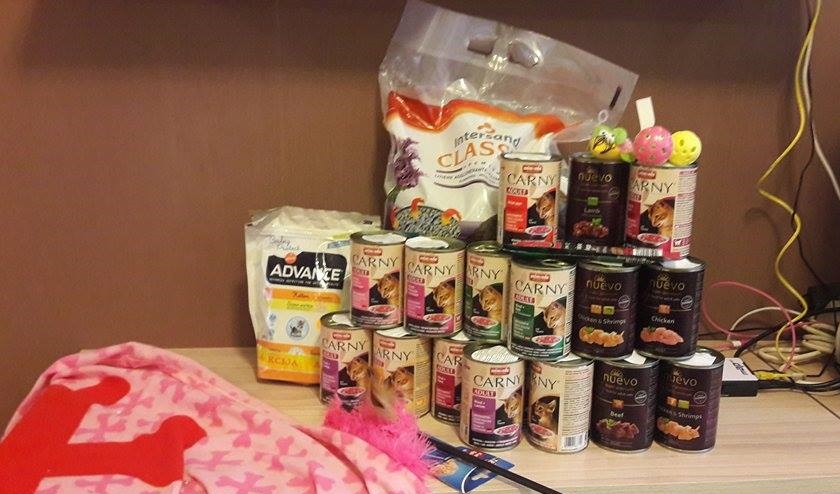 Thank you, everybody, who helped spread the word about the kittens and the live stream and, especially those, who bought all the necessary products that are much needed for the foster home.
Help spread the word even further! Share the information about the cats on social media to find a new home for these two cuties, so that more cats could be saved from the street.
You can also check out the page of the foster home to adopt a kitty yourself or buy the important things for it online, right on our website.