Thanks again to everyone who supports animal shelters that do need our help! Due to such compassion, more pet food has been delivered to the Otrā Māja shelter near Daugavpils, Latvia.
As you can see in the photo, even the youngest inhabitants of the shelter are beyond grateful for all the support.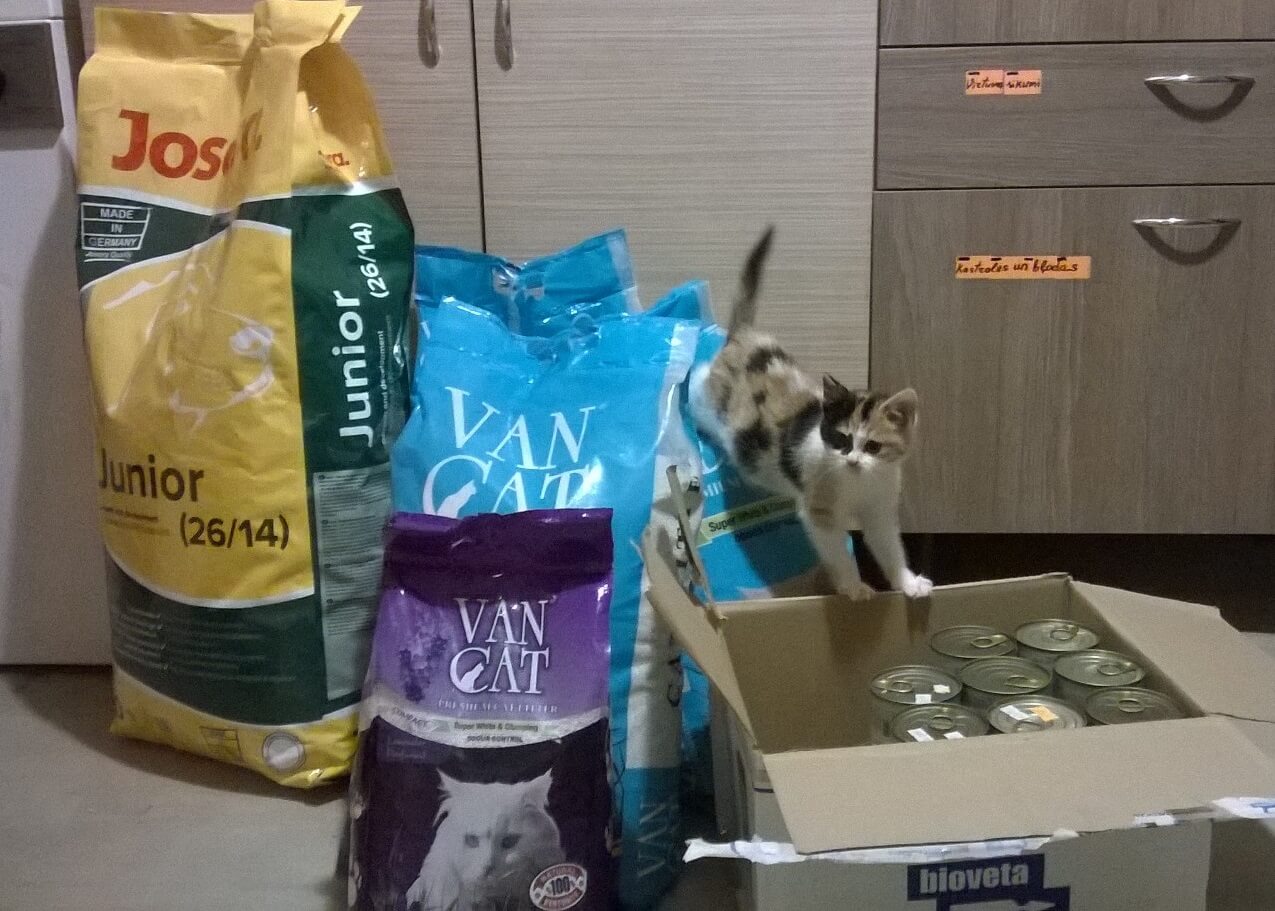 Don't forget that there are countless more shelters that need your help! Shelters in countries like Serbia, Macedonia, Ukraine and others are struggling even more. If you wish to help them, then just choose any shelter and see what products they need. Just buy them and they will be delivered to the shelter directly.
Act now! Only joined efforts can make this world a better a place!