Letena.lt, Lithuanian internet portal about animals, has included the live streams of Animals Life NET from the SOS Gyvunai animal shelter in their special column, solely dedicated to the cat house of SOS Gyvunai that has been established in collaboration with Friskies.
Not only does this column include the two live streams, it also provides the list of the cats that are waiting for new loving owners. If you are Lithuanian or you live in Vilnius or nearby, head over to the page of SOS Gyvunai on Letena.lt and find yourself a new friend!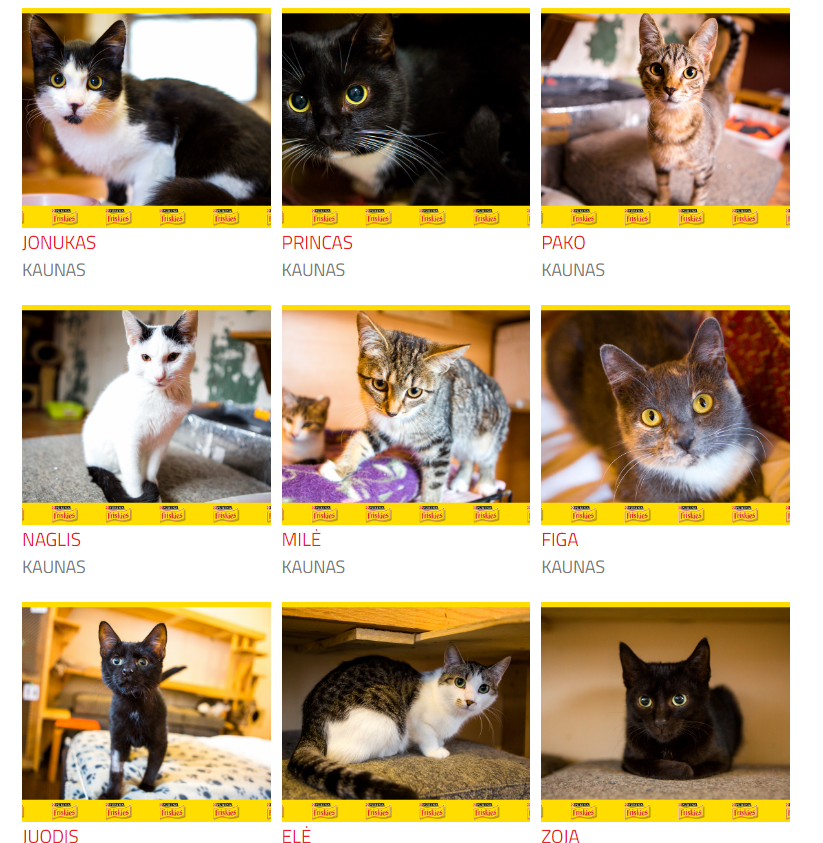 Don't forget to share this information with your friends and family – even if you are far away from this particular shelter, you can always help by buying food and necessary equipment for the shelter and have it delivered straight to the animals. Don't be indifferent to the lives of animals – let everyone know about this possibility!