We can't tell you how happy were the managers of the animal protection organization "Ķepu-Ķepā" to see us coming. Of course, we had arranged our arrival, but they didn't know there was going to be SO MUCH help for them! Thanks so much to everyone, who did not leave the animals in the shelter behind and has answered the call for help: to everyone who bought the pet food through our website and to everyone who gave warm blankets right to us.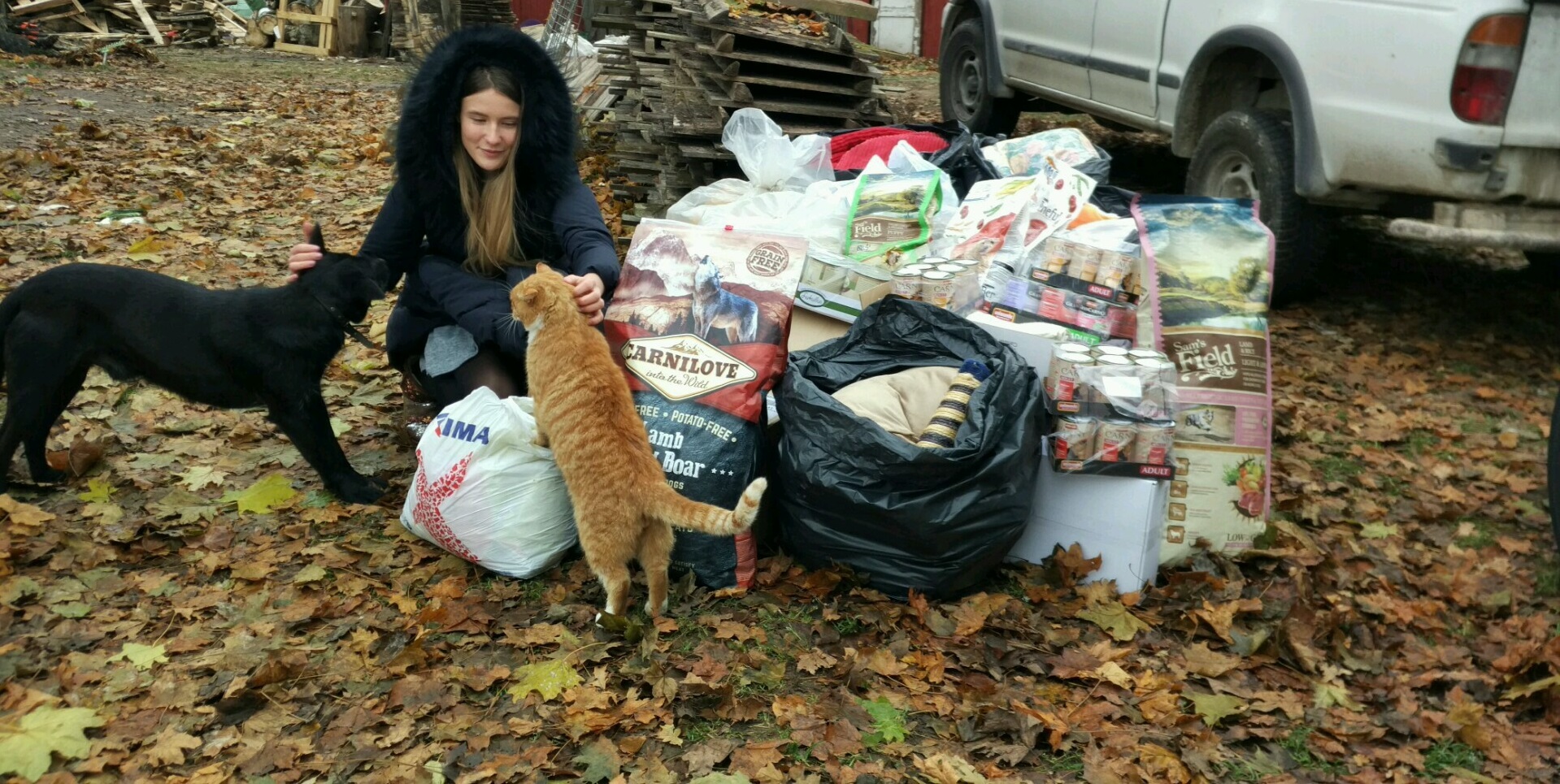 We want to specifically thank those, who gave an enormous amount of warm blankets and food (in the photo below) for the shelter: Jelena, Marina, Polina, Asya and Veronika.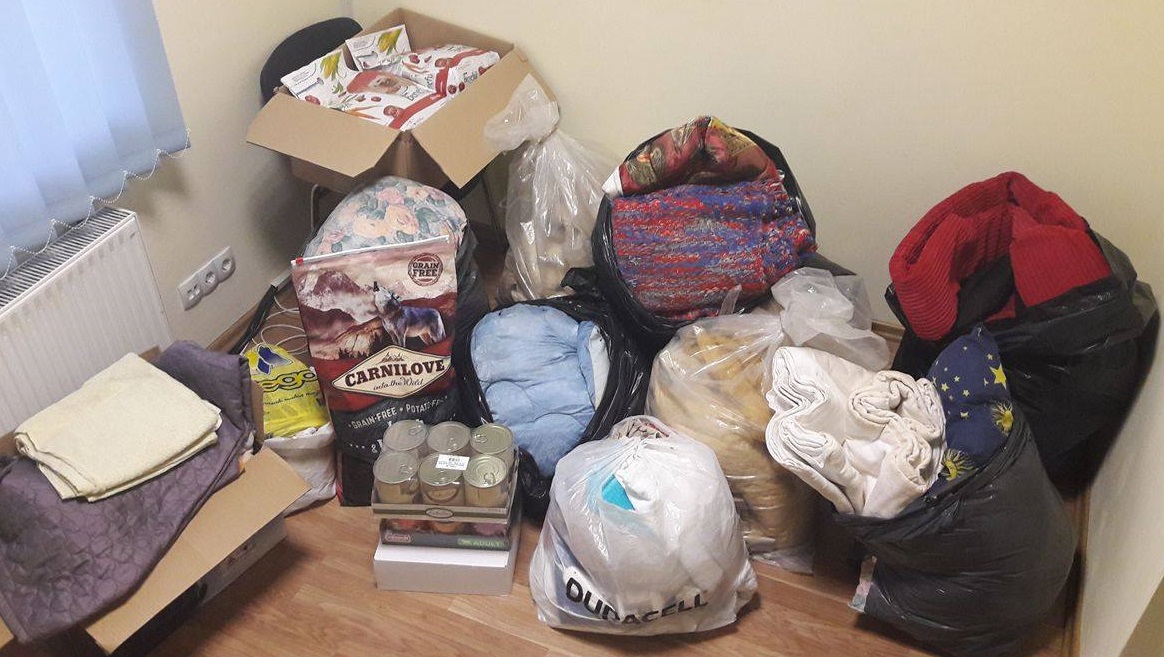 The animals lack food, anything warm is needed for the enclosures towards winter – this was the message that appeared on the page of the organization, which served as a trigger for us and animal lovers, is still topical. Dear friends, don't forget about the animal shelters outside the big cities, they need your help! Because here, for example, apart from cats and dogs, cows, goats, horses, chickens, pheasants and even an otter! Thank you, the "Ķepu-Ķepā" shelter for your input. Your work is invaluable!
Helping the animal shelters is easy: go to any of the shelters on our website and buy any product that is needed for the shelter in an online shop that is right under the live stream video. Purchased products will be delivered to the shelter and we will send you the report upon its arrival.
You can also contact us on our Facebook page and we will gladly take any things you want to give to the shelter.
We ask everyone to take an example from those, who helped and support pets together with Animals Life NET!